Universal Ceramic Honeycomb Catalytic Converter
1210245
7.75" Oval Muffler With Tips
A performance car is an automobile that is designed and constructed specifically for speed. The design and construction of a performance car involves not only providing a capable power train but also providing the handling and brakingsystems to support it. Performance cars are road vehicles, capable of providing transport. Specially designed racing carsare not normally regarded as performance cars, but performance cars are often raced. The Muffler Body is: 7.75" x 6.25" Oval Size, The tips Are Double 2.5" Mirror Polishing.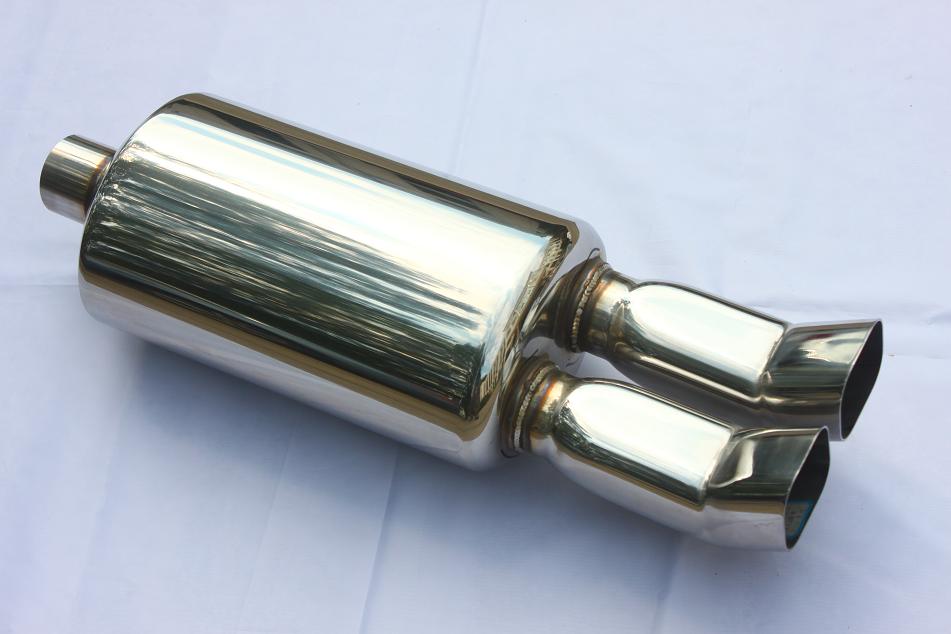 Get Quote
Send Inquiry by feedback form learn more about product detail, price, etc
*Your email address will not be published. Required fields are marked.
Catalytic Converter,