Instruments & Meters
Automatic High Temperature Petroleum Resin Viscosity Test Brookfield Rotational Viscometer Bitumen
GDJ-1C
Measurement range:: Automatic High Temperature Petroleum Resin Viscosity Test Brookfield Rotational Viscometer Bitumen
Spindle:: No.21, 27, 28 and 29 total 4 pieces of spindles
Rotation speed:: 5RPM, 10 RPM, 20 RPM, and 50 RPM
Price: USD 3235.00/1
MOQ: 1 1

Description
Automatic High Temperature Petroleum Resin Viscosity Test Brookfield Rotational Viscometer Bitumen
Automatic High Temperature Petroleum Resin Viscosity Test Brookfield Rotational Viscometer Bitumen
The instrument is designed and made as per T0625 "Asphalt Brookfield Rotational Viscosity Test (Brookfield Viscometer Methods)"
in the Industry standard of People's Republic of China JTJ052 Specifications and Test Methods of Bitumen and Bituminous
Mixtures for Highway Engineering. It is the upgrade one of NDJ-1B and NDJ-1C Rotational Viscometers. It is suitable to
determine the absolute viscosity of Newtonian liquids and the apparent viscosity of Non-Newtonian liquids.
It adopts advanced mechanical design and manufacturing techniques, and uses a microprocessor for temperature control,
data collection and data process.The LCD is a white backlight, ultra-bright LCD. It is also equipped with a micro-printer.
Test dada can be shown on the LCD and/or printed out from a printer.The instrument has a RS232 communication
port to connect with a computer.
It is sensitive, reliable, generous and easy to be operated. It is widely used for
determining viscosities of asphalt, hot melt adhesive, paraffin, high polymer, and other liquids.
Standard:ASTM D2196,ASTM D4402,AASTHO T316
1. Measurement range:

100 mPa·s~2×105mPa·s (If use the N0.30 spindle, the measurement range

can be extended to 4×105mPa·s);

2. Spindle:

No.21. 27. 28 and 29 spindles (The No.30 spindle is optional).

3. Speed:

5RPM, 10 RPM, 20 RPM, and 50 RPM

4. Measurement error:

±2% (F•S); (If you select the No.30 spindle, it will be ±3% (F•S)

5. Temperature control range:

45℃~200℃

6. Temperature control accuracy:

±0.1℃

7. Cubage of sample cylinder:

20 ml;

8. Power supply:

AC 220 V±10%,50Hz;

9. Ambient temperature:

5℃~35℃

(when the controlling temperature is close to ambient temperature, please run the air conditioner to let the ambient temperature be 5 ℃ lower than the controlling temperature)

10. Relative humidity:

≤80%

Printing output:

needle printer

Comunication port:

RS232 port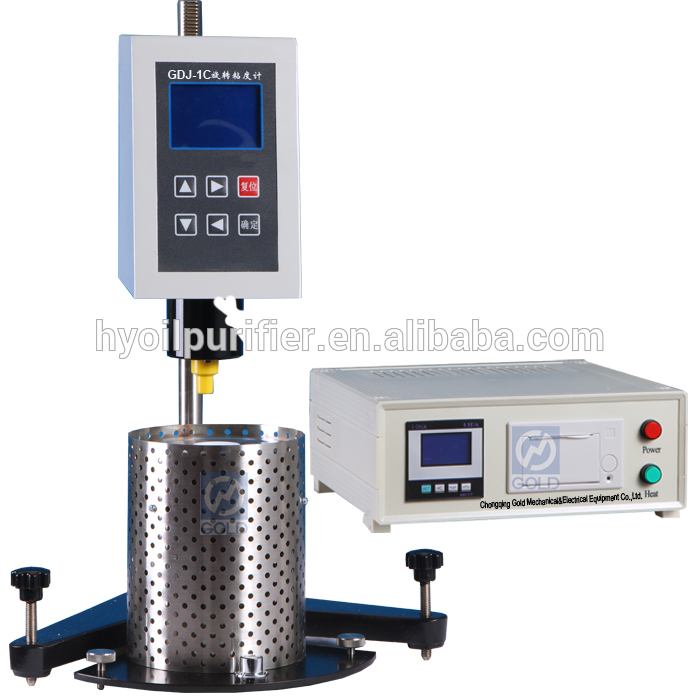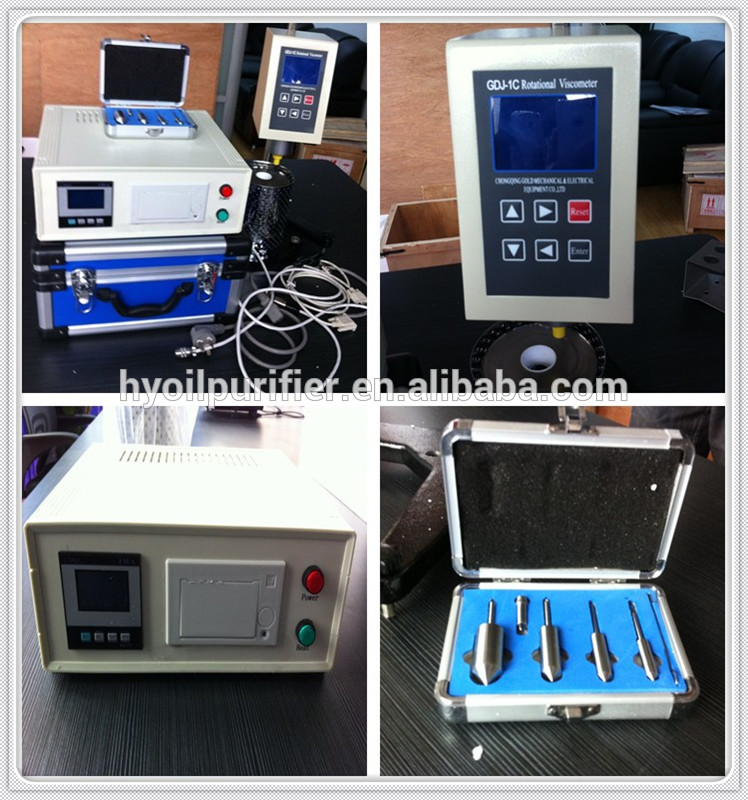 III,Optional accessories
1.NDJ-1C Brookfield Viscometer and Computer communication software(CD)
2. 300℃ high temperature heating furnace
3. 30# rotator
Rotational Viscometer Selection List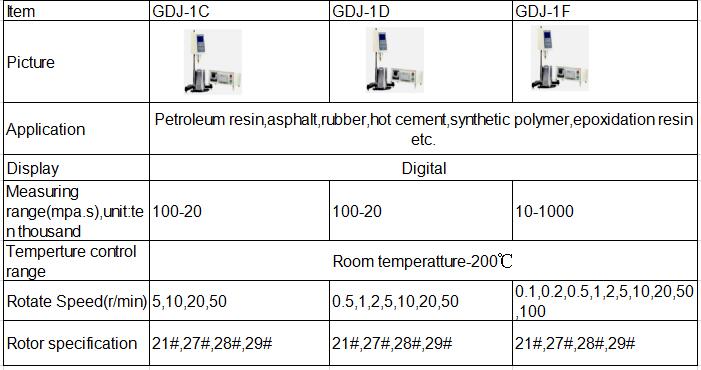 Automatic High Temperature Petroleum Resin Viscosity Test Brookfield Rotational Viscometer Bitumen,
Read More
Petroleum Oil and asphalt lab analyzing equipments,We are a Professional manufacturing and trading combo of Petroleum Oil and asphalt lab analyzing equipments for more than 15 years Trading experience and good quality moderate price. Our factory was

Read More

Contact

Tel: +862362984892
Address:
Office : Jingtai Building 9-10 , Nanping Nanan District , Chongqing, Chongqing, China, 400060

H5响应式定制设计
26种语言,SEO营销型网站
---
H5/响应式/营销型企业网站; 26种语言扩展;
覆盖: 英文、法语、德语、西班牙语、葡萄牙语、俄语、阿拉伯语、波斯语、日语、韩语
了解更多