Machinery & Equipment
Honzhan HZ-1325 Laser Engraving Cutting Machine 1300*2500mm for Wood Acrylic Plastic
Description
Honzhan HZ-1325 Laser Engraving Cutting Machine 1300*2500mm for Wood Acrylic Plastic
1. Applicable materials:
Non-metal materials such as double color board, Plexiglas,glass, bamboo and wood, rubber, stone, marble, granite and tiles, fabric leather etc.
Applicable industry:
Billboards, artistic gifts, crystal ornaments, paper-cut, bamboo and wooden product, garment and leather, embroidery, decoration and upholster industry.
2. Machine features:
1). Honzhan HZ-1325 Laser machine has a big cutting area like 1300x2500mm. We can also customize the different sizes according to customers' requests.
2). If you want to both engrave and cut, we can equip TWO Co2 laser tubes, one is low power like 80W for engraving,the other is more than 130W for cutting.
3). High precision mechanic structure design, the data control is stable. Adopt imported linear guide, more stable and higher accuracy.
4). Choose high technical laser tube, the beam of light is of high quality and the life is long.
5). Industrial water cooling system with protection, the continuous work ability is stable.
6). The compatibility of the software is good, which can support the format of PLT, BMP, DXF etc.
7). Humanism closed designed system for top and bottom exhaust, ensures the safety of the processing, worriless whole-process.
3. Technical Parameters:
Model

HZ-1325

Working area

1300mm*2500mm

Work table

Blade table, optional honeycomb table

Laser tube power

80W, Optional 100W, 130W, 150W

Laser tube type

CO2 laser tube, Optional Reci laser tube

Laser tube cooling

Water cooling

Control board

Ruida control board and operate panel

Engraving speed

25-25000mm/min

Cutting speed

50-10000mm/min

Location precision

<0.01mm

Cut thickness

0-20mm, (The thickness of cut is for reference, depending on the materials and clients' cutting requirements )

Data Transfer Interface

USB, optional DSP controller

Power supply

AC 220V, 50HZ / AC110V, 60HZ

Min. shaping character

English word: 1mm*1mm

Software supported

Artcut, CorelDraw, AutoCAD , PhotoShop

Supported graphic

BMP, PLT, DST, DXF, JPG, TIF

Driving system

Stepper motor, optional servo motor

Cooling system

Water-cooling and protection system

Water cut protection

Yes

Operating system

Windows2000/XP/VISTA/WIN7

Machine Power

<2250W

Operating temperature

0°C~45°C, humidity 5%~95%

Machine Package

Plywood wooden packaging

Package size

3700x2140X1230mm

Gross weight

1000kg

Standard accessories

(01)laser engraving cutting software (English version)

(02) User manual (English version)

(03) User manual of software (04) USB cable

(05) communication cable (06) air exhaust fan (07) air pump

(08) 3 reflecting mirrors (has been installed in the machine)

(9) one focus lens(has been installed in the machine )

(10) one laser tube(has been installed in the machine)

(11) tool box

Optional parts

Water Chiller, CCD camera, Multi laser heads
4. Detail Images: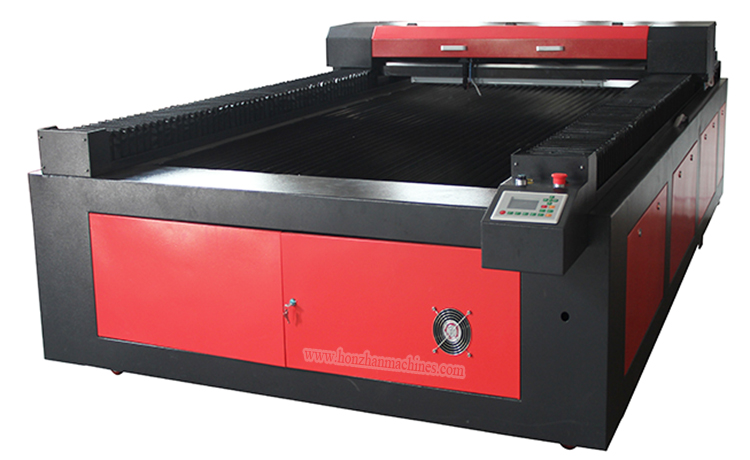 Alice Wang
Shandong Honzhan Decoration Engineering Co.,Ltd
E-mail: sales@honzhan.com.cn
Tel/WhatsApp/Viber: 008618660396497
WeChat: qingwin2010
Skype: live:sales_87776
www.honzhanmachines.com
Laser engraving machine,
laser cutting machine,
acrylic laser cutter,
Read More
We sell CNC Router, laser engraving and cutting machine, dtg printer, uv printer

Read More

Contact

Tel: +8618660396497
Address:
Beiyuan road, Jinan city, Shandong province, China, Shandong, China, 250000

H5响应式定制设计
26种语言,SEO营销型网站
---
H5/响应式/营销型企业网站; 26种语言扩展;
覆盖: 英文、法语、德语、西班牙语、葡萄牙语、俄语、阿拉伯语、波斯语、日语、韩语
了解更多